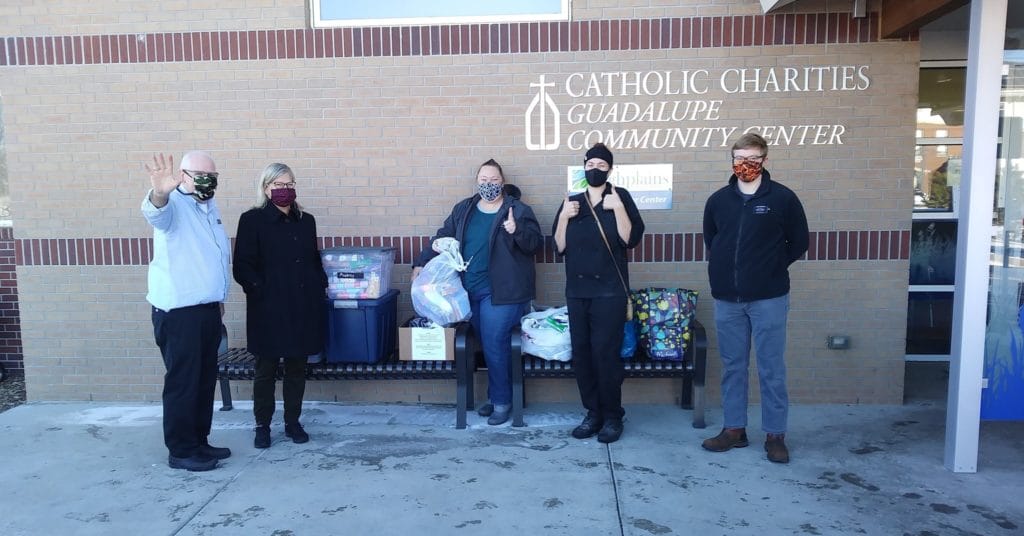 In 2020, The Weld Trust focused on four funding priorities, with one of those being indigent healthcare. This funding area included healthcare services for low-income people, housing stability, and food security. The Weld Trust awarded a grant to Catholic Charities Hospital to Housing program as part of this funding initiative.
Catholic Charities was founded as an emergency assistance program in 1927. They have been providing services in Weld County since 1972. The Guadalupe Community Center and Shelter provide programs that serve homeless individuals and families.
The Hospital to Housing program provides services to patients referred to the Guadalupe Community Center shelter by Banner Health facilities and Sunrise Community Health. The program assists patients from all over Weld County who have been identified as chronically homeless and no longer require inpatient hospital care, or have extensive medical needs. Patients are provided housing for up to 60 days, which is determined by medical provider directives, patients' rate of healing, stabilization progress, and a housing acquisition timetable.  
A second focus of the program is to support the patient's transition to permanent housing once their medical conditions stabilize. Catholic Charities also provides services for up to six months after a patient moves into the housing to support their stabilization plan.
The grant from The Weld Trust supported their program costs. This program has had impactful results in assisting the homeless in our community with a stable place to stay while they continue to improve their health and transition to permanent housing.