Key Funding Initiatives Grants
Idea Inquiries will be accepted for Summer 2023 Grant Cycle.
TRIANNUAL KEY FUNDING INITIATIVES GRANT CYCLES
The Weld Trust is accepting Idea Inquiries for Grant Applications three times per year. The three grant cycles are open for all seven Key Funding Initiatives.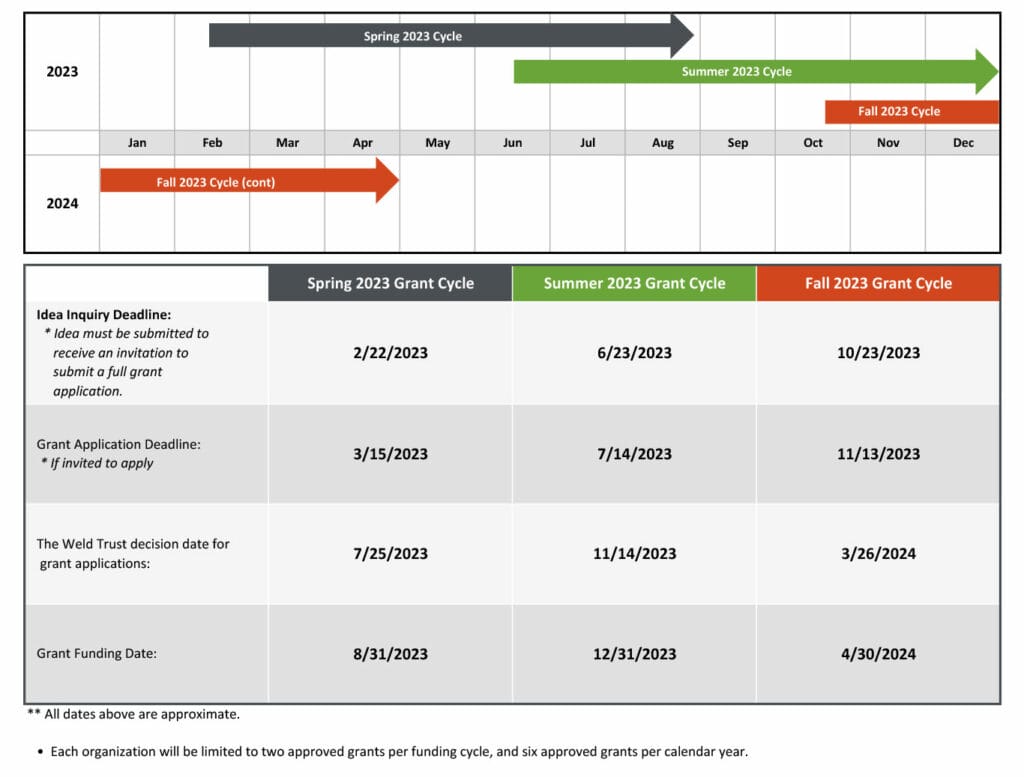 • Each organization will be limited to two approved grants per funding cycle, and six approved grants per calendar year.